Product Content as a Service (PCaaS)
What defines modern product communication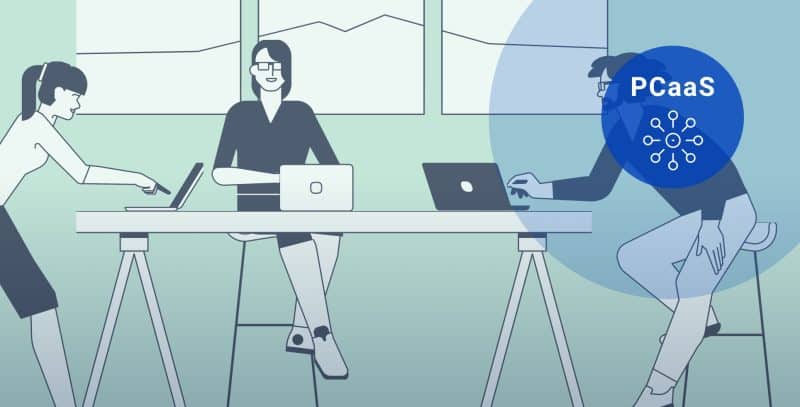 Anyone who wants to successfully establish their brand today and set themselves apart from the competition faces the challenge of having to engage with consumers across many different channels – in both the digital and analog worlds. In addition to the quality and consistency of product communication, personalized targeting and the short latency of product content are becoming increasingly important: Companies must be able to respond immediately to changes in demand and trends, as well as to product reviews and comments. The prerequisite for this is a kind of "instant product experience" that can be provided in real time at all relevant touchpoints along the customer journey.
Instant Product Experiences – provided through PCaaS
The term Product Content as a Service – or PCaaS in short – describes a discipline that sees product communication as a service and therefore aims to deliver individualized product messages in real time. From a technological perspective, this discipline can only be implemented with the help of a product content management solution that combines the areas of product information management, digital asset management, and channel management in a single system.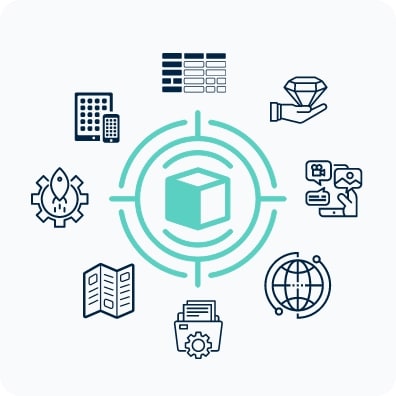 PIM – for your Product Information Management:
A PIM system is a software solution for product information management, i.e. the administration, maintenance and enrichment of product information, whereby the term covers both basic product data and editorial product content. As a single source of truth, a PIM provides a golden record of communication elements that can be enriched with further marketing relevant content to form rich product content.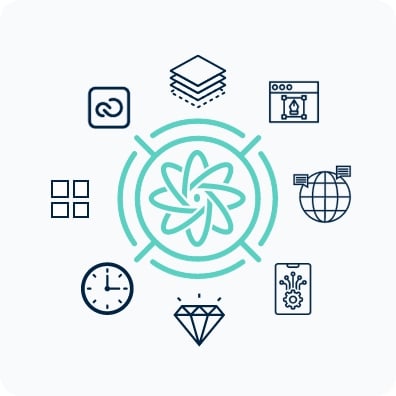 DAM – for your Digital Asset Management:
A DAM system is a software solution for digital asset management, i.e. the management and delivery of media content such as image, audio, video or graphic files. A DAM system stores these files centrally, in a media-neutral manner and enables individual assets or entire structures to be tagged. Media content can then be easily retrieved and combined with communication elements from the PIM to create a product experience.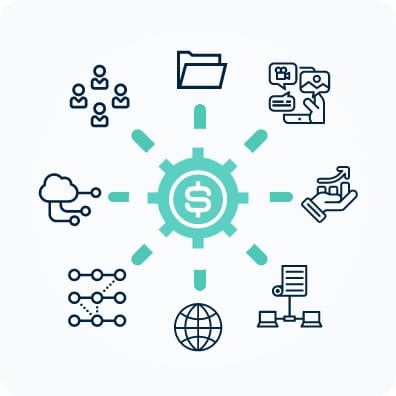 CM – for your Channel Management:
A CM system is a software solution for channel management, i.e. the administration and control of a company's marketing and sales channels. A CM system bundles the product content of all the systems involved – typically PIM and DAM – as well as all the information relevant for product communication, and enables the product content to be automatically distributed to the connected channels.
In order to enable instant product experiences in all channels, a content syndication function is also essential, with which product data can be stored in a central product data feed and placed in predefined structures, regardless of format and source. For the contextualization of product experiences, it is also crucial for the data model of the product content management solution to not only map the product data structure, but also include all communication-relevant domains such as customer and location data. If all these aspects are fulfilled, there is nothing standing in the way of an ideal customer approach resulting in long-term customer loyalty.
The product content management solution mediacockpit
Instant product experiences require a high level of control over the product content and also perfect data quality throughout, which demands smooth workflows along the product content lifecycle. Bertsch Innovation therefore relies on PCaaS with the cloud-based product content management solution mediacockpit by combining the disciplines PIM and DAM under a central framework to enable product experiences from a single source. This product content is syndicated in real time via the integrated CM system and delivered to the relevant channels.
Manifest: One-Stop Product Content Experience
With One-stop Product Content Experience we help our customers shape their individual future in the market in a sustainable and secure way.
Wij geloven in de waarde van samenwerking en uitwisseling. Dit geldt zowel de projecten met onze klanten, waaruit we veel waardevolle inzichten genereren voor onze productontwikkeling, als voor ons groeiende partnernetwerk, waarmee we onze klanten ondersteunen bij hun digitalisering.