IHI Turbo relies on AutomotivePIM
from Bertsch Innovation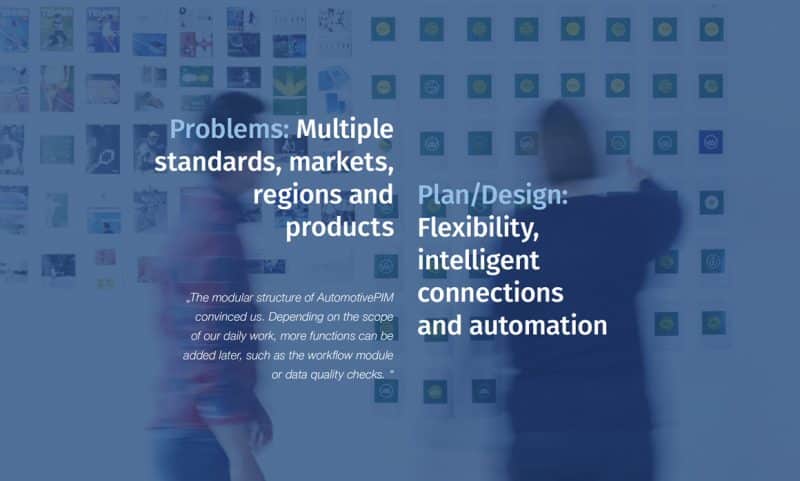 About IHI
IHI Turbo is the independent automotive aftermarket turbocharger division of the Japanese IHI Corporation. In addition IHI is an established global supplier in the turbocharger original equipment segment. Worldwide customers include major car manufacturers such as Volkswagen Group, Toyota, Mercedes-Benz, BMW, Stellantis and Ferrari. In addition to the automotive segment, IHI also develops turbochargers for various industrial customers like commercial vehicle and marine manufacturers.
Central product data maintenance for different regions
Bertsch Innovation's AutomotivePIM was implemented as a central product information system for the maintenance and management of all product data, media content and relationships between vehicles and parts. The system automates the import, maintenance and enrichment as well as the output of data to the various output channels.
For instance, links between th turbo charger and engine can be automatically transferred to vehicles, and appropriate restrictions can be applied to vehicles that are only possible with certain engine types. It is also possible to automatically transfer properties and links to connected products, significantly reducing the effort required for data maintenance. This significantly simplifies day-to-day work with product data and ensures both excellent data quality and global accessibility.
The central availability of this information was another important milestone and has since ensured noticeably greater efficiency for the global sites throughout the entire product lifecycle. In addition, the maintenance of inventory data has been optimized and now allows, for instance, a precise analysis of production information, such as the use of vehicles with turbochargers broken down by cities.
The automated derivation of TecDoc and AutoCare data is another important step towards greater efficiency in data maintenance and management. For instance, thanks to the IDP interface with TecDoc, the time-consuming quality check and publication of product data in TecAlliance will be automated. In addition, however, it is still possible to export the data from the AutomotivePIM in TAF format for delivery to TecAlliance or directly to customers.
Thanks to the close cooperation and the flexibility of the system, individual adaptations and requirements could be realized directly in the implementation project. The intuitive usability of the system also enables IHI Turbo to make adjustments to the data model itself after only a short training session and as a result to design its own processes and work methods autonomously.
Digitalization in the Automotive Aftermarket (IAM)
Download the Automotive Aftermarket e-paper now and learn more about the daily challenges faced by manufacturers, workshops and service providers.
Nous croyons en la valeur de la collaboration et de l'échange. Cela s'applique aussi bien à nos projets clients, desquels nous tirons de nombreuses informations précieuses pour le développement de nos produits, et à notre réseau de partenaires en pleine expansion, avec lequel nous soutenons nos clients dans leur numérisation.