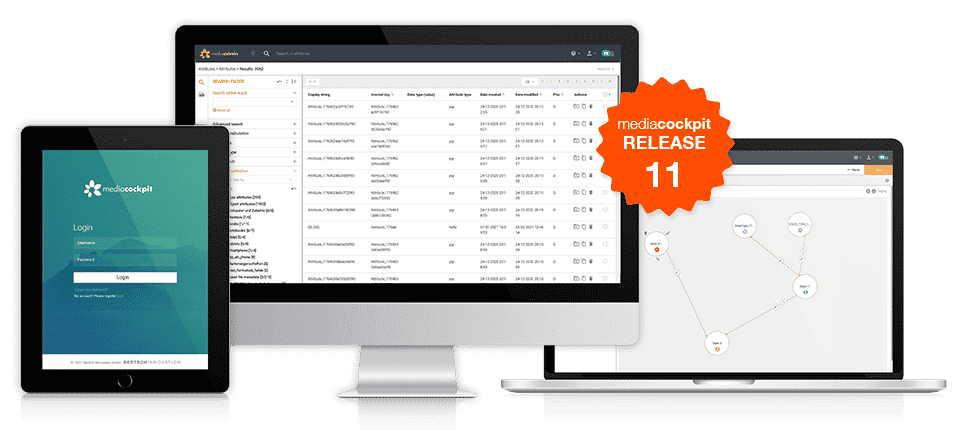 With our mediacockpit 11 release we have set a milestone in usability, efficiency and functionality. Discover familiar functions highlighted in new modules that shine with their intuitive user interfaces. Benefit from tools developed for you and with you that make working with mediacockpit even faster and easier. Continue reading to find out the most important features and details related to our latest software release.
Key features and innovations
Improved menu structure
View the entire navigation at a glance, see the last searches and last viewed objects and navigate directly to important features across all modules using the new search. The menu provides an optimal overview of all mediacockpit modules and functionality.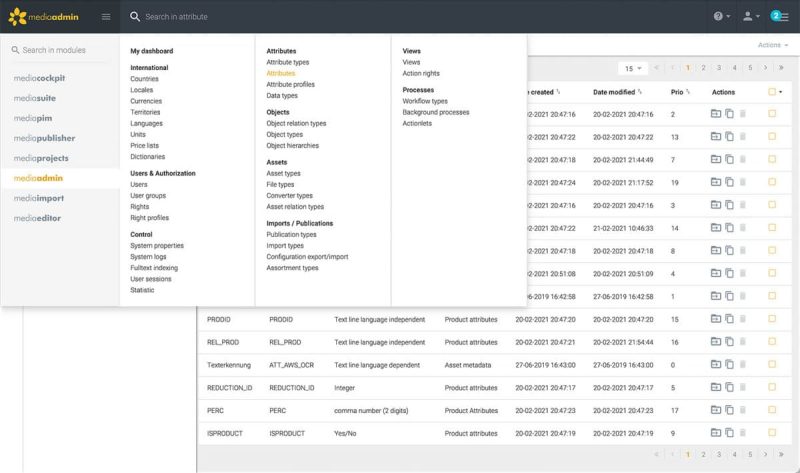 New mediaadmin module
The mediaadmin module replaces our trusted mediaeditor module and brings more efficient and ergonomical design and workflows as well as a completely revised and intuitive user interface to mediacockpit. mediaadmin allows you to make quick and easy changes for your configuration settings on your own. Highlighting the most important developments: 
Everything essential at a glance
With the dedicated mediaadmin dashboard, you can create your overview with exactly those features and settings you need. Made for your view of the system and the configuration.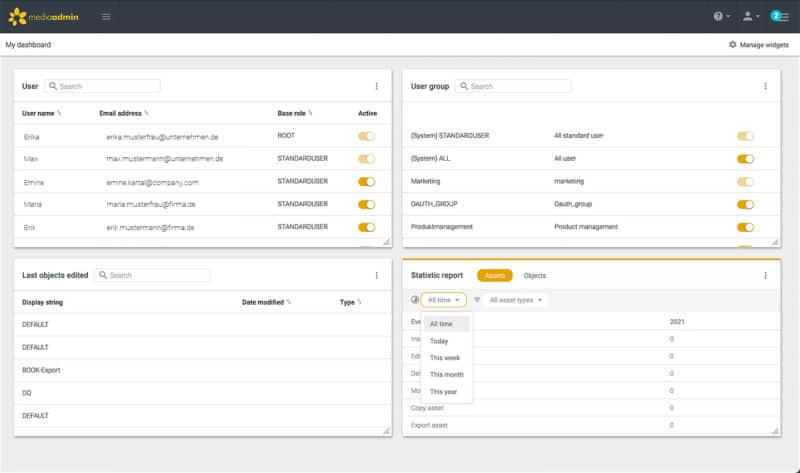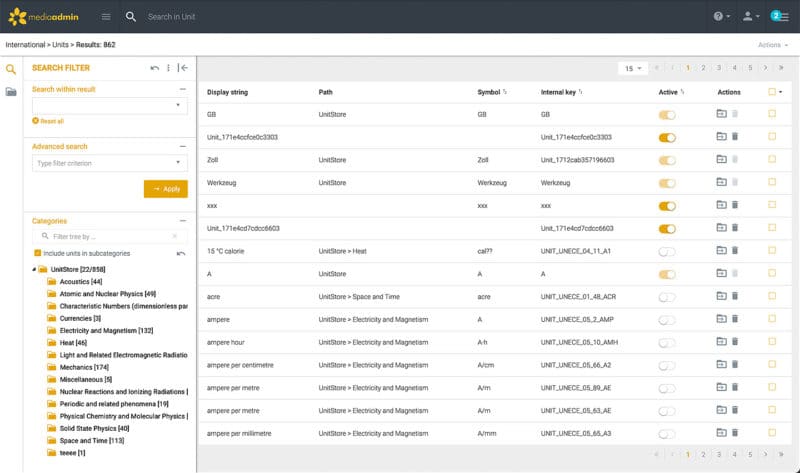 Smooth and transparent work
Thanks to the new user interface the user can customize actions and processes with a single click using toggle controls. You not only change settings with one click, but also see which settings you have already made. 
Visual workflows
You can create workflows using our new graphical workflow designer. Simply create new workflows, add states and transitions to link them. Our mediaprojects module enhances your existing workflows with state-driven task management. Keep track of the workflow at all times and identify your open To Do's. If tasks need to be completed, responsible parties are notified via push or email and activities are assigned to the appropriate employees. Learn more about project management workflows under the mediaprojects module.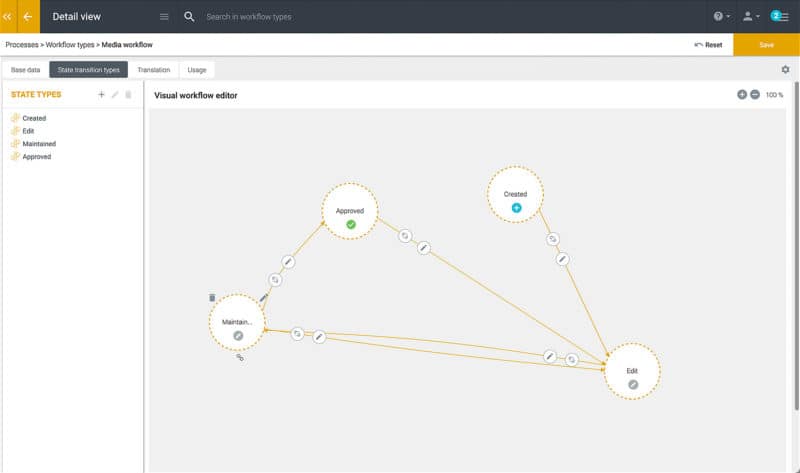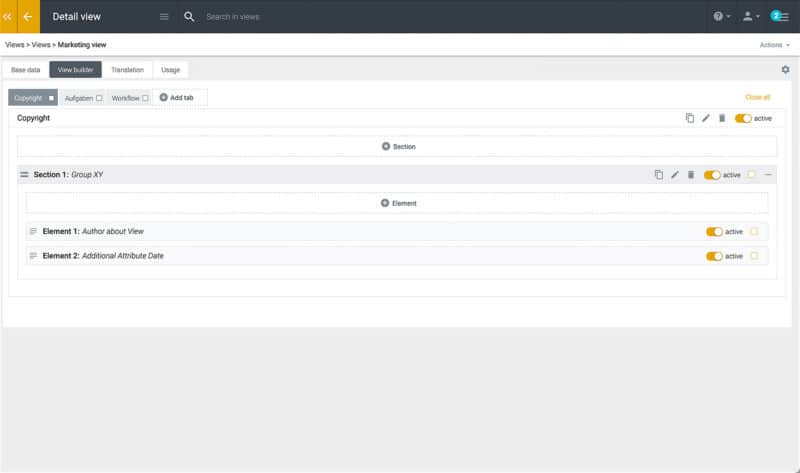 Easily create views
Determine which product and media data you want to display, or define role- or group-specific views on characteristics, index cards, etc. Filter attributes that are relevant to you by mandatory markers, for a specific regions, based on their data quality and more. Create views with ease – thanks to visual representation and menu navigation.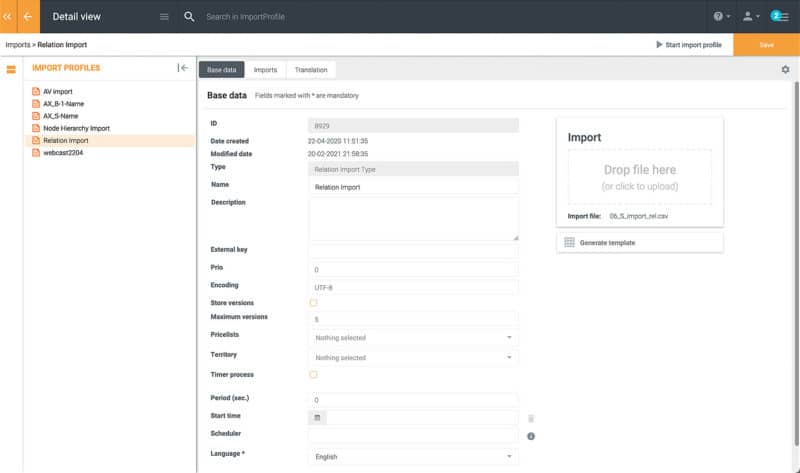 New design, simple handling, more flexible import profiles – mediaimport replaces the imports previously only available in mediaeditor. It is possible to create mappings for file based imports with using import profiles in a few clicks and conveniently drag and drop your data to be uploaded with mediaimport.
mediaprojects provides a central overview of all ongoing projects and a quick assignment of specific tasks. Easily create new projects and define tasks to assign to project participants. See essential details such as status or responsible parties at a glance. The optimal extension to your workflows.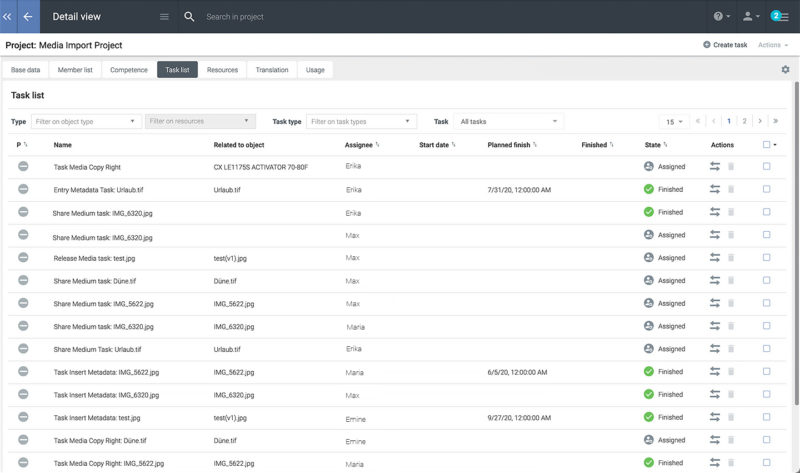 Get started with mediacockpit 11 – how you benefit from the new features in our latest release: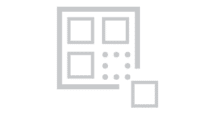 Easy to Handle: Import your product & media data simply by drag & drop.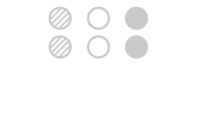 No more problems with duplicates: Eliminate duplicates and say goodbye to data clutter. With the image similarity analysis, mediacockpit  can find similar images and duplicates, even with different file formats or variations.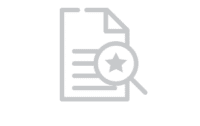 Get there faster with saved search queries: Save your search queries for your PIM, mediapim, and DAM, mediasuite, and call them up directly from your dashboard.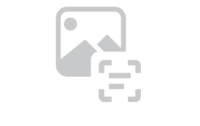 Text-in-image recognition: Extract text content from your mediasuite images and map them to the appropriate fields, i.e. description text, keywords, titles of your assets, etc.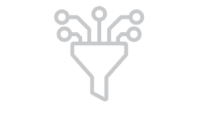 Data maintenance made simple: Thanks to the new data filters, you can display only those properties that you really need, making it easier for you to maintain mandatory values or complete empty attribute fields, for example.

Your data quality is always in focus: Always keep your data quality at 100 percent. With quality scoring, you can immediately see the completeness of your data.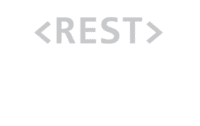 Easy product classification: Use predefined classes or create your own to to determine which attributes and values are displayed for each product in mediapim. Using classification, you can quickly add important attributes, such as clothing size, to your article groups, for example pants and t-shirts, or remove them from others, like backpacks.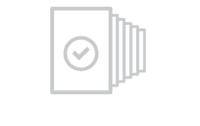 Mass editing on a new level: Edit not only your product or media attributes, such as title or description, via mass editing, but also the workflow status, relations and categories  – for even more effective handling of your data. 
Even more comfort and versatility for your mediacockpit with these APIs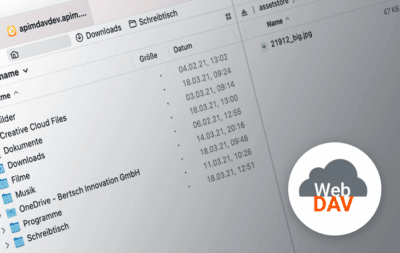 Make uploading your product and media files accessible to anyone! Thanks to the WebDav interface, you can upload media data to mediacockpit via a standard file browser without a web browser. Perfect for everyone who wants to stay in their familiar work environment or to automate data exchange between systems.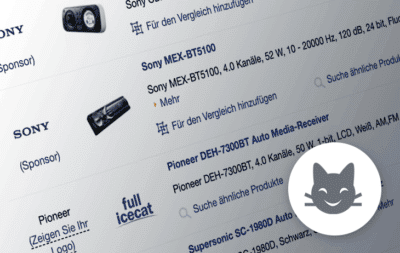 The new Icecat interface allows mediacockpit to access the Icecat catalog with almost 28,000 brands and more than half a million data records. Complete missing product information in your PIM, mediapim, for your online store, ERP system or catalogs. Or compare product portfolios with those of the competition to identify sales opportunities or adjust price and product information.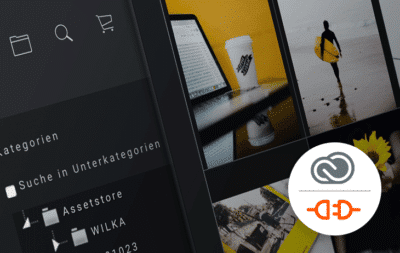 The interface allows you to search and import assets in your DAM, mediasuite, directly from your Adobe CC application. After editing, you can conveniently upload the assets back to mediasuite and save your edits as a new version, variant, or entirely new asset. All without leaving your Adobe CC application! Also available in Adobe Creative Cloud 2021.
Further innovations in mediacockpit 11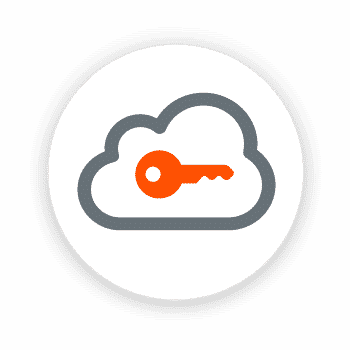 Single SignOn login
For more convenience in the login process, single sign-on (SSO) is now available for our Adobe CC & Office plugins.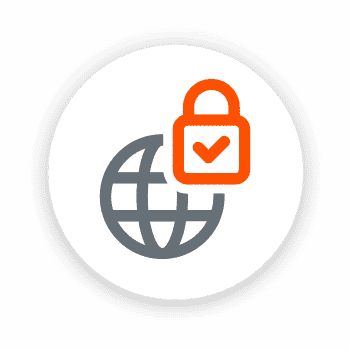 New security standards
With each release, we update basic components such as libraries and application servers to guarantee even more security. With an upgrade to mediacockpit 11, you secure the latest versions of Java, Wildfly and other essential components for your mediacockpit.
Are you already a mediacockpit user and would like to learn more? Arrange an upgrade analysis to prepare your update to mediacockpit 11. Our experts will be happy to help you.
Manifest: One-Stop Product Content Experience
With One-stop Product Content Experience we help our customers shape their individual future in the market in a sustainable and secure way.
We believe in the value of collaboration and exchange. This applies both to our customer projects, from which we generate many valuable insights for our product development, and to our growing partner network, with an extensive range of which we support our customers in their digitization.