Headless
More flexibility in online retailing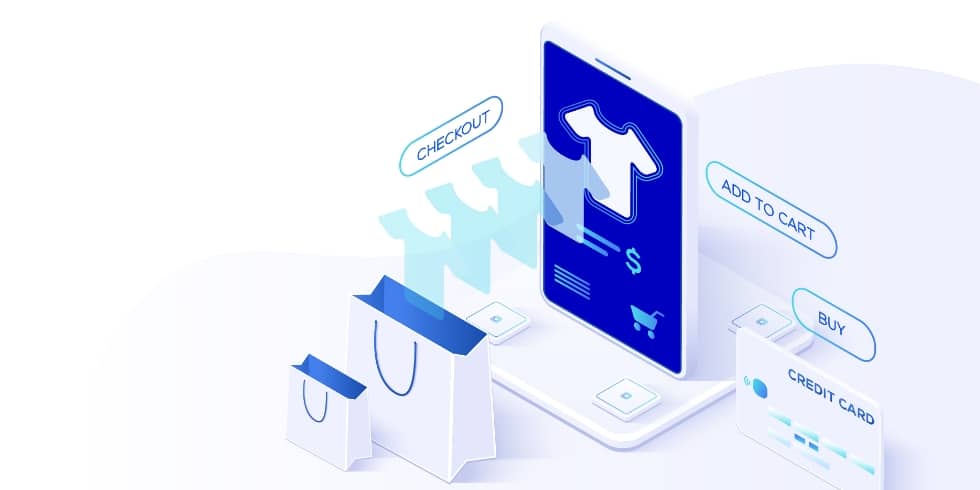 A paradigm shift has taken place in the world of software vendors in recent years: moving away from monolithic systems to more open solutions for online commerce and product content management. This shift is primarily due to the ever-changing environment behind product communication and the way consumers interact with digital applications. In the early days of online commerce, companies were still relatively good at predicting how the customer journey would unfold and could easily identify the touchpoints that were relevant to consuming product content. Today, consumer behavior patterns are more dynamic and new technologies are setting the standards in the competition for the customers' favor. Companies need the highest possible flexibility, stability, and scalability to meet the broad demands and requirements – and a look at the real world shows that headless systems can do just that.
What characterizes headless systems?
Headless, generally speaking, refers to systems that separate the frontend from the backend. The frontend includes the user interface and thus everything you can see on a web page, for example. In contrast, the backend encompasses everything you can't see and takes place in the background of a web page or, more commonly, a web application. By decoupling these two areas, the system architecture of a headless system is not rigid, but open and offers companies the opportunity to flexibly connect data sources and applications via API interfaces. In the next sections, we will explain the advantages this brings with regard to product content management and the online presence of a business.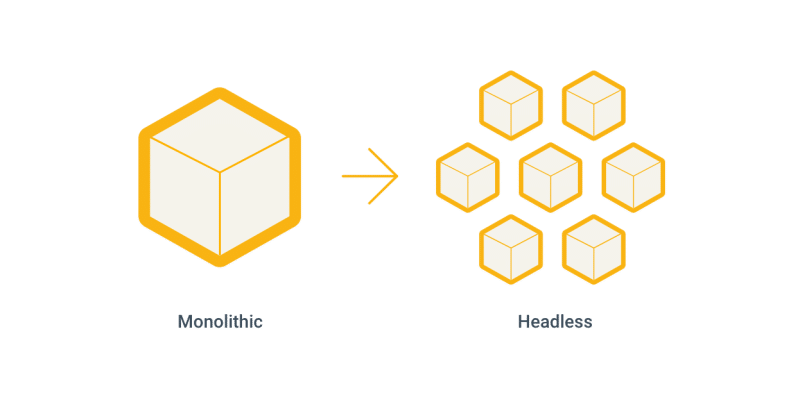 Create once – deliver any number of times
In a monolithic system architecture, where frontend and backend form an inseparable unit, the product content must be prepared individually for each output medium so that it is displayed as desired. In the headless approach, on the other hand, the product content is stored in a structured form in a central repository, while the output is generated by the connected applications, which receive the content via an API interface. This way, the product content only needs to be created once and can then be distributed in any format, guaranteeing you optimal time-to-market with minimal use of resources.
No compromise in the customer approach
A headless software solution enables companies to react quickly to new conditions and technologies. New applications can be easily integrated into the existing architecture via API interfaces without having to reprogram the system or recreate the product content. This means you don't have to compromise on your choice of communication channels and can optimize and expand omnichannel marketing without restrictions. At the same time, this type of system architecture facilitates the personalization of product content, as it is automatically contextualized and delivered based on user data such as location, device type, or behavioral patterns.
Who will need a headless software solution?
Ultimately, every company can benefit from a headless software solution for product content management, as this type of solution ensures that product content is archived in a future-proof format and can be used flexibly and across a diverse range of channels. But especially companies that already present their product content on many different platforms and want to open up further communication channels should consider a headless architecture to minimize the use of resources in the long term and ensure that the product content achieves the desired effect at the individual touchpoints.
Headless into the future – with mediacockpit
As a state-of-the-art product content management solution, mediacockpit, the marketing platform developed by Bertsch Innovation, also follows a headless approach, enabling companies to flexibly adapt their product content strategy and open up new communication channels for a seamless customer experience without much effort. It doesn't matter whether existing or potential customers are to be addressed via the company's own website, a mobile app or a print catalog. mediacockpit reliably supplies all channels with effective product content in real time.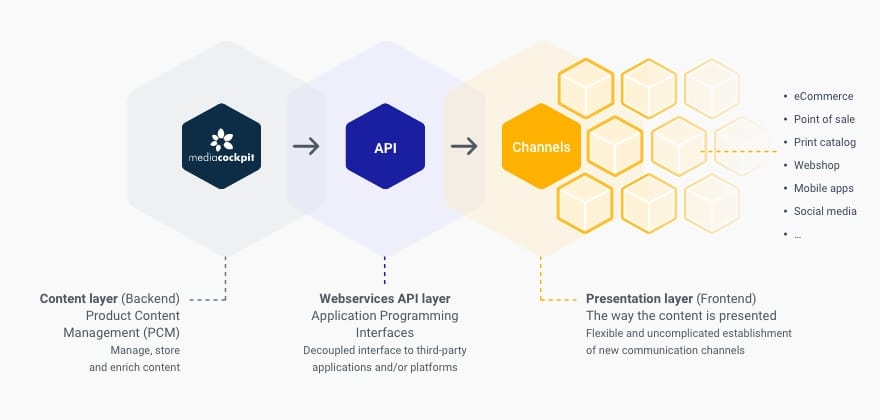 Nous croyons en la valeur de la collaboration et de l'échange. Cela s'applique aussi bien à nos projets clients, desquels nous tirons de nombreuses informations précieuses pour le développement de nos produits, et à notre réseau de partenaires en pleine expansion, avec lequel nous soutenons nos clients dans leur numérisation.