mediaadmin – Make your product content management your own
Configure to play
A few clicks to your ideal solution.
Easily customize your product content management solution to meet your team's needs and workflows, then get started right away! 
Unbeatable user experience

Full control over data and processes

For effective organization
We don't believe in that. If we did, we would probably have built an out-of-the-box solution, but we didn't – because we know that each organization has its own unique work practices and that they exist for a reason. Our solution supports exactly that and yet is implemented in no time. 
Quickly ready for use

Very easy to configure

Adapted to your process chains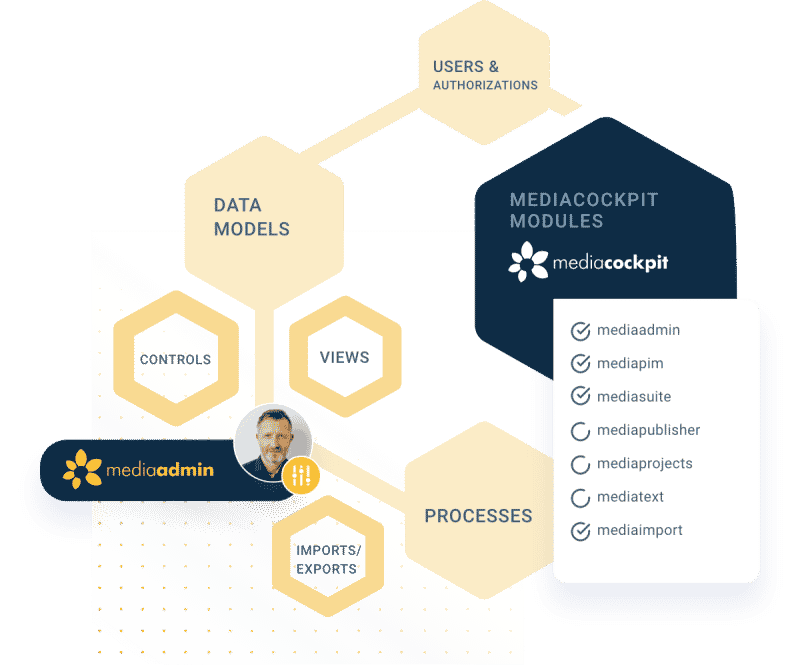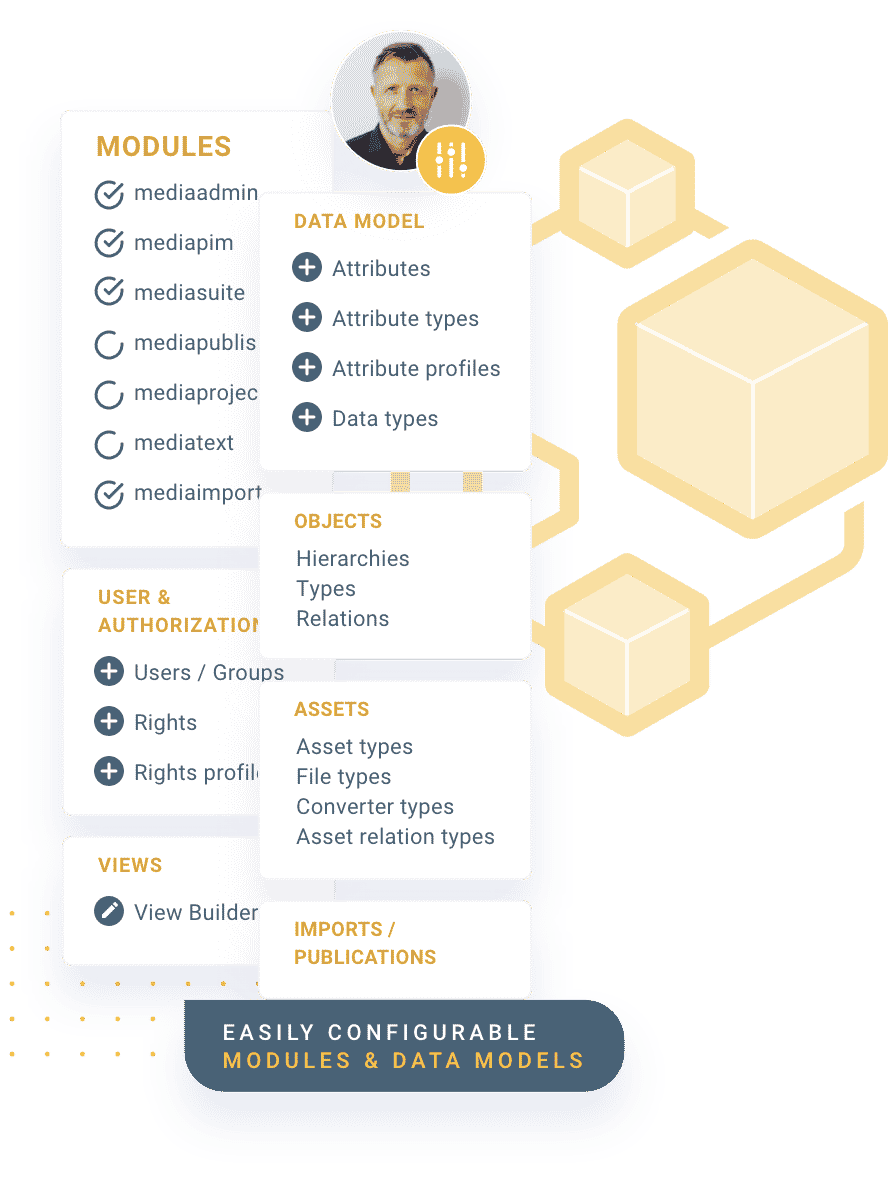 Easy

system

configuration
Easily build even the most complex searches and workflows yourself – without any programming knowledge. Our streamlined user interface is so intuitive that you can focus on what's important.
More efficient workflows

Higher employee satisfaction

More time for important tasks
Ideal support

for

brilliant

product

content
mediacockpit helps creative, marketing and sales teams create, manage and use product content. Customized searches and workflows increase their effectiveness without restricting the way they work.
Role-based access control for added value

Reduce resource expenditure for repetitive tasks

Reliably high data quality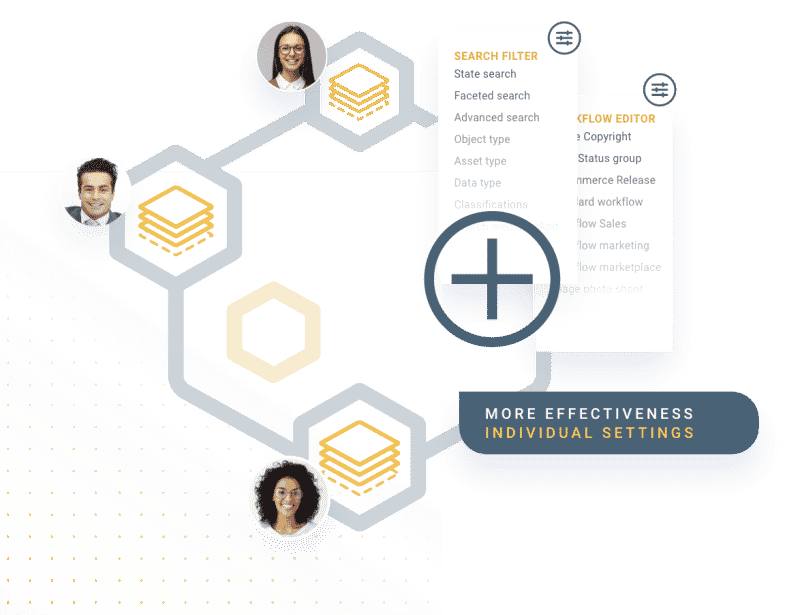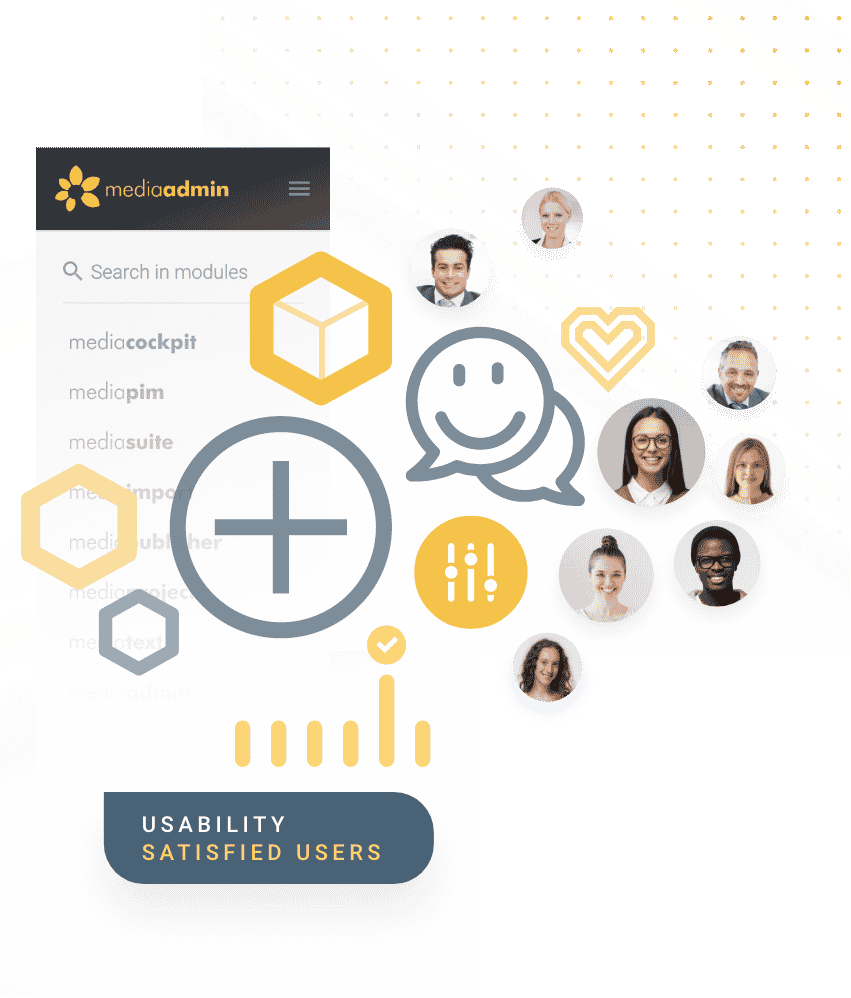 The rapid implementation and the ability to customize the use of the product content management solution to meet their own requirements help ensure that users quickly see the added value of the solution.
Fast integration of the solution into existing processes

Easy employee onboarding

Improved processes across the entire product content life cycle
Product Content as a Service
Experience the benefits of Product Content as a Service
Delivering perfectly integrated product content is only half the battle. In today's e-commerce environment, product content must be pushed out to the various touchpoints with consumers at the touch of a button.
The professional, proactive and pragmatic approach, the permanent availability and the short response and processing times, and especially the comprehensive expertise as a software manufacturer combined with additional services – implementation and support – still convince me today that we made the right decision with Bertsch Innovation.
Marc Dawert
PIM Program Manager, Axalta Coating System


We believe in the value of collaboration and exchange. This applies both to our customer projects, from which we generate many valuable insights for our product development, and to our growing partner network, with an extensive range of which we support our customers in their digitization.