What

is

Product

Experience Management (PXM)?
Even a first-class product does not sell itself. Its success depends on the decision of the buyers. The supplier's task is to do everything possible to draw the highest possible attention to this product.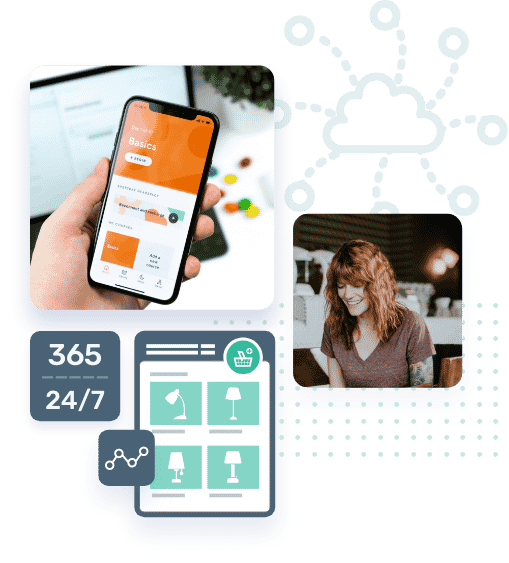 Product Experience Management explained
Consumer buying behavior is extremely complex and highly dynamic. Only 20 years ago, it was almost always the salesperson who informed the customer about the features of a product, and the more "comfortable" the atmosphere in the sales talk was for the prospective customer, the higher the sales success.
Conveying such an atmosphere via a digital medium succeeds through product experience management: a new qualitative approach to individual interaction with customers. Personalized content, offers, and services create a lively and targeted experience for customers, and an emotional connection to the product is created.
The technical prerequisites are elementary: Functionalities in different areas are required. Product data must be optimally prepared and stored in order to be prepared in the right context and for the right channel.
A large number of digital marketing channels are available today – whether e-mail, paid advertising, content marketing or social media. The goal is seamless, cross-channel communication that takes into account the customer's information, communication, and buying behavior, thus creating significant added value.
Customers are addressed at the touchpoints that are right for them. There, in addition to a cross-channel, consistent brand presence, the first impression is crucial! A first-class landing page influences the purchase decision in the right direction and delivers a positive customer experience. Key messages and content must be quick and easy to grasp, and design and content must be optimally coordinated.
In addition, psychological optimization is achieved by setting decision anchors (e.g., targeted price reductions), decision shorteners (e.g., limited time periods), and measures that generate trust in the product (e.g., testimonials from satisfied customers) and satisfy the customer's need for security (factual reasons that speak for the product).
Product Experience Management needs the right software platform to successfully support the various necessary processes and workflows: mediacockpit – combines PIM and DAM in a single platform.
A PIM system is the non plus ultra for the optimal management, organization and output of product data. Combined with a DAM (Digital Asset Management system) as a central storage medium for digital files such as text documents, photos and videos. In this way, product information and creative content are combined to form product content, and the prerequisite for targeted, efficient PXM is created.
Product

Content Management

is the basis for a winning product experience. The combination of PIM and DAM brings together everything customers need to understand a product promise. 
Product Content as a Service
ensures that your product content is immediately usable and can be published in real time to all important channels via intelligent channel management.
You only have a few moments to be convincing. 
The digital world is overflowing with stimuli – standing out with your own products is becoming increasingly difficult. That's why your product messages have to grab the attention of your target audience instantly. 
What

data

is

PXM

made

of

?
The goal of product information systems is to provide a reliable 360 view of product information. This includes information such as: