Everything you need to know about PIM
What is Product Information Management (PIM)?
PIM systems provide structure in your product data – how exactly, under which conditions, and who benefits from it, we explain here.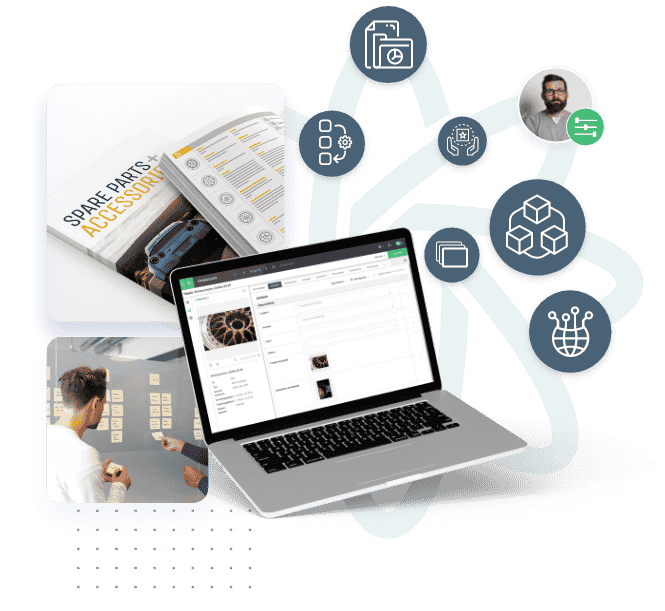 Definition: PIM Software
Product Information Management describes the administration and maintenance of product data from a central source. Instead of managing information such as the product description and other specifications in several Excel lists that are usually scattered throughout the company, they are centrally maintained and kept up to date in a PIM solution. This means that outdated information and duplicates are history, and everyone who works with product information can rely on it being complete, up-to-date and correct.
PIM Software Benefits
These advantages make PIM systems particularly valuable for marketing and sales. Especially in these areas, employees rely heavily on having unrestricted access to complete product information. This is the only way they have control over product communication and can address the relevant target groups precisely and consistently across all channels. This applies to product presentations and sales documents as well as to website content, social media posts and information published in the mobile app – product information is the basis for all types of content.
PIM + DAM = PXM
To ensure that product data can be used on all relevant channels, a PIM system stores the information in a media-neutral and structured way. The structure is used when the information is published to display the right information in the right places. This applies to websites, ecommerce and apps as well as to print and online catalogs. Of course, product images also play an important role – and not just for fashion companies. The complementary solution for managing digital assets such as images, videos, audio files or documents is called Digital Asset Management (DAM) and, together with the PIM, forms what is known as Product Experience Management (PXM).
PIM Software Value
Intelligent data management thus forms the foundation for credible and convincing product stories that ultimately results in an individual corporate communication. In this way, marketing managers create the necessary differentiation and sales staff the trust for long-term customer relationships.
What can PIM software do?
As individual as the requirements and the processes of companies are, as diverse are the functionalities of a PIM software. The central importance of product data and the variety of departments in the company that work with this data often make the definition of requirements very complex.
That's why PIM systems are usually very flexible in their configuration and provide businesses with the best possible support in gaining control over their product information.
Browser-based application
Today, PIM systems are almost exclusively web-based. This offers many benefits to organizations – for example, it eliminates the need for maintenance and the planning and execution of updates for the software.
Complexity? No problem!
PIM systems like mediacockpit can handle any level of complexity. Regardless of whether products are simple or have many variants – PIM ensures clarity, structure and transparency.
Ready for the global market
Data formats are not the only important issue for international commerce. Stores, apps and catalogs must be set up in the respective national language in order to establish customer loyalty. PIM systems therefore naturally also support the multilingualism of product data as well as processes related to translation management.
Pictures often say more than a thousand words
No matter how precisely a text describes the color of a sweatshirt – product images are and remain elementary information carriers and must therefore inevitably be taken into account by a PIM system to form a relationship. This can be through an integrated image database or through close integration with complementary digital asset management systems.
Seamless integration
As the primary place for managing product data, PIM systems must be able to communicate easily with upstream and downstream solutions. Regardless of whether it's the company's own ERP system or the supplier's product information system, the connection to the respective data sources must ensure smooth data access in order to minimize effort on all sides. A high degree of automation also ensures effective transformation and integration of the data when it comes to the output of the data to the various output channels such as websites, marketplaces, apps or print products.
Clearly defined user roles
Since a wide variety of employees work with a PIM system, these solutions offer central management of access authorizations and user roles. Employees in product development, sales, marketing, and customer service thus gain access to information, processes, and workflows tailored to their roles.
More than just a data dump
The purpose of PIM systems is not just to efficiently manage product data. The solutions are also designed to support various marketing and sales-related processes within the company. Product information systems have long since ceased to be purely IT tools; instead, they provide access to very many different roles. For this reason, most systems today have a very good usability that optimally supports the control of the various processes and cleanly defines all workflows related to product data.
International standards
Many industries, such as the automotive industry, use internationally recognized data formats to support the supply chain as well as trade. PIM systems are set up to all of these standards and bring corresponding functions that can translate product data globally.
Product catalog with just a few clicks
Catalogs still play a central role for many product categories. It doesn't matter whether they are ultimately printed in paper form or sent electronically – PIM systems provide an ideal basis for their creation. Once rules have been defined, catalogs can be compiled in just a few clicks, and thanks to compatibility with standardized exchange formats such as BMEcat, products can be automatically classified in relevant standards such as ECLASS or ETIM, which also greatly facilitates exchange between suppliers and dealers.
What information does a PIM software manage?
The goal of product information systems is to provide a reliable 360 view of product information. This includes information such as:




Short and long descriptions of products




Identification attributes such as EAN, GTIN or product IDs

Inheritance and hierarchy information as well as ontologies for semantic knowledge transfer
Variants and versions such as currencies or regulatory aspects


Freely definable text fields
What information and data is not managed in a PIM system?
There is also a range of information that is classically managed, maintained and provided by other systems and that is linked to the corresponding product information via appropriate integrations:

Order data and inventory information managed in enterprise resource planning (ERP) systems

Customer data managed in CRM (Customer Relationship Management) systems

When do I need a PIM system?
Every company that promotes and sells its products through various channels benefits significantly from a PIM solution. This applies particularly when the products have a greater number of variants or the product range is larger. As soon as international business is added, companies can no longer avoid purchasing a central data management system. Data silos, isolated and highly individualized processes prevent any operational efficiency. Not only do they cost a lot of time and money, but they also prevent companies from exploiting valuable synergy potentials between departments, locations and with different service providers.
The market for PIM solutions is as diverse as companies are different – there is a suitable system for every need. When selecting a system, it is important to not only use current requirements as a yardstick, but also consider the corporate strategy in particular. Are new product launches planned? Are new markets to be opened up? What are the expansion plans? Are there upcoming M&A activities? All these factors have a significant influence on the data model, providing even more reasons to rely on a PIM that is easily expandable and flexibly adaptable.
What else is important to consider when implementing PIM?
Implementing a PIM solution is usually not a technical challenge. The conception, clear planning and integration into the existing organization are the major tasks. Therefore, it is important to identify suitable implementation partners who have a lot of experience in these projects. The most important steps before a PIM implementation include:
Definition of the processes
In order for a PIM system to be set up properly, the core processes must first be documented in detail – after all, it will later be the function of the new PIM solution to implement these processes efficiently.

Identifying the requirements
The process landscape reveals the particular departments and responsibilities involved. In addition, there are the various output channels that are to be covered by the PIM – all these systems and people involved have their own expectations of the system, which must be documented and prioritized in a corresponding requirements matrix.

Concept development
Based on the company-specific processes and the requirements of all data consumers and internal managers, an appropriate data model can be defined and transferred to the structure of the PIM system.
What are the technical requirements for a PIM implementation?
Thanks to modern software-as-a-service (SaaS) solutions, PIM can now be used simply via a browser. This eliminates the need for major investments in hardware, servers or storage space – you only pay for as much storage capacity and performance as is currently being used.
What are the benefits of a PIM system?
Any business in which several employees from different departments and locations need to access product data benefits significantly from a PIM system. It is the central hub for overlapping processes and therefore not only an important tool for project management, but also for all central workflows around making product information available. This means that not only internal stakeholders can always access relevant product information, but also external service providers such as agencies, dealers or resellers.
A product information management system is used to: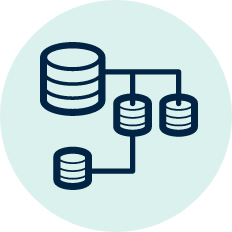 Model Data
Once the individual processes that rely on product data have been clearly described, the data quality requirements can be formulated. That is, each department that works with this data brings its need for completeness to the design of the data model. The bundled requirements can then be translated into a clean structure.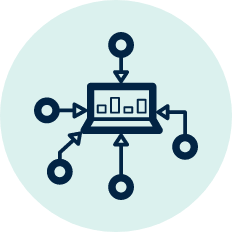 Integrate data
Once set up, this structure forms the basic framework for the product data, which is integrated into the PIM system accordingly in the next step. Depending on the nature of the information in the data sources, it must first be prepared and cleaned.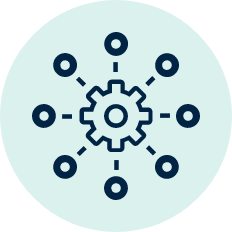 Manage data
The central storage of product data is one of the main tasks of product information systems. According to the requirements at the different locations, the data is also enriched with necessary additional information.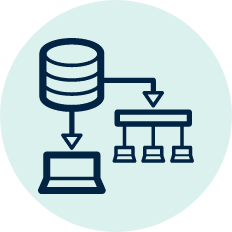 Distribute data
For the use of product information, PIM solutions offer the possibility of defining a wide variety of output processes and channels to publish the data accordingly. A high degree of automation contributes significantly to the efficiency of the respective departments.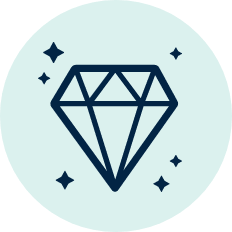 Ensure data quality
To ensure that all workflows run smoothly and that every internal and external data user receives exactly the information they need, data quality must be monitored and ensured. PIM solutions achieve this by continuously monitoring data status and comparing it with defined quality requirements. Flexible reporting makes it immediately clear where there is a need for improvement – linked to intelligent workflows, tasks can be distributed to the responsible parties accordingly.
What are some everyday challenges that PIM systems provide support for?
Due to the essential importance of product data for the effectiveness of business processes, product information systems offer support with numerous challenges.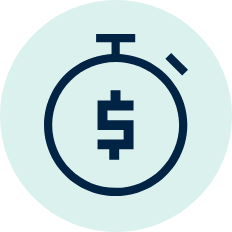 Saving time and costs
A PIM solution reliably manages and maintains product data – without this systemic support, the task would end up with employees who would spend a disproportionate amount of time, resulting in high costs. In addition, manual execution is always associated with a higher probability of error. But it is not only data maintenance that saves a lot of time and money: PIM systems can be relied on especially in areas where speed is of the essence. The fast and simple publication of product data ensures a greatly reduced time-to-market and therefore also strengthens the competitive position of the company.Thanks to the centrality, the data is also always up to date. Enrichments, translations and updates are immediately live in all channels, which significantly increases transparency and flexibility.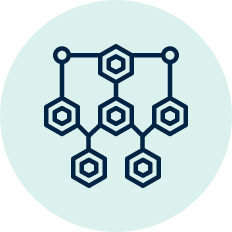 Preventing chaos and intransparency
In many organizations, especially those that operate internationally, very different processes and individual ways of handling data have become established over the years. As a result, employees lose track of their data, and countless Excel lists are kept and stored in different locations and in countless versions. Product information systems offer an always up-to-date and reliably transparent view of the data. They consolidate all information and bring clarity to the various versions and variants. This means, for example, that currencies and location-dependent information such as legal regulations can be managed unambiguously and correctly. Data quality is always ensured and duplicates or incomplete information are immediately tracked down and translated into appropriate cleansing steps.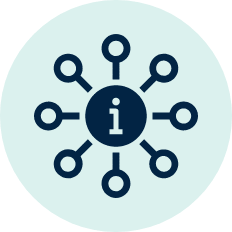 Reliable information on all channels
Today's consumers often obtain information through a variety of channels before deciding to make a purchase. At the same time, they have a much higher demand for the level of detail and completeness of information. This means that not only must very comprehensive information be provided, but it must also be consistent across all channels – ideally packaged in target group and channel-specific language and design. This task cannot be accomplished without PIM, because only a PIM solution is capable of providing all information in a quality-assured and absolutely reliable manner. Defined rules enable all output channels to be equipped with the appropriate information for consistent product communication and more effective marketing processes.
Who profits from a PIM system?
PIM solutions are essential for companies that have a certain complexity in the use of product data. Reasons being an extensive product range, many product variants, numerous output channels or a large number of different departments and locations that need to access the product data. Most companies, however, have a combination of these factors, which means that a PIM system brings a whole host of benefits for everyone involved – especially when it comes to consistent product communication in all online and offline channels.
The benefits are particularly noticeable in the following areas: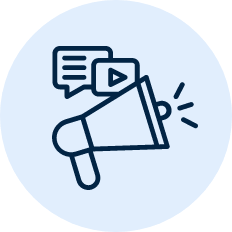 Marketing
Since the marketing department is responsible for all publication processes, those in charge benefit accordingly from reliable and up-to-date information, as well as the high degree of automation that can be achieved through a PIM system. This allows the company's own apps and web stores, as well as marketplaces such as Amazon, eBay or B2B procurement platforms, print and electronic catalogs as well as product data feeds, social media, customer-specific and location-dependent price lists and even trade fair boards to be filled with qualitative product information from a single source.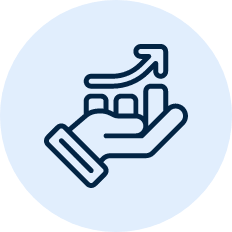 Sales
Whether at trade fairs or in the field – sales staff have up-to-date data at their fingertips at all times thanks to a central PIM. This can be in the form of data sheets or electronic product catalogs, for example. For guaranteed availability, PIM systems also offer offline provision of corresponding product information.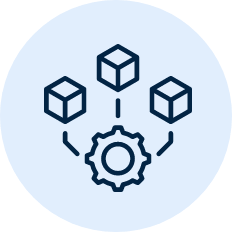 Product manager
The product manager has an important role in maintaining and managing product information. PIM solutions offer managers full control and transparency of the current state of information, while also providing opportunities to update it in line with product development. This involves product management directly in the data process, which in turn has a positive effect on the timeliness and transparency of information.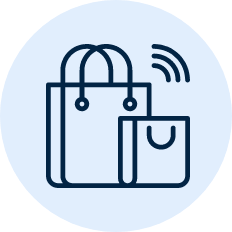 Retailer
It is often a major challenge for supplier companies to provide appropriate product information to dealers, resellers and also field sales staff. Each data buyer has its own data quality requirements, which can make providing product data very complex. PIM solutions take this task off your hands and ensure that everyone gets exactly the information they need – whether mobile, offline or online.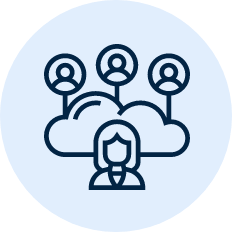 Agencies and service providers
Marketing departments often work with agencies, which in turn need access to relevant product information. PIM systems allow role-based access to relevant product data, thus enabling efficient collaboration with full control over access permissions.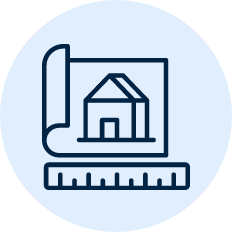 Architects and construction planners
However, PIM solutions do not only allow read-only access to central product data. Architects, construction planners and other service providers can also store CAD files, 3D documents and BIM data in the system, enabling them to collaborate much more effectively with product management.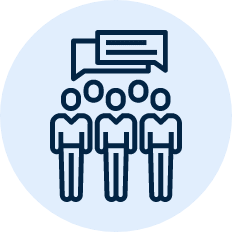 End customers
The end customer will also ultimately benefit when a company manages, maintains and provides their product data centrally in a PIM system. They are now able to obtain information about the products as well as the company via all their preferred channels, and receive the transparency, completeness, and communication that they expect. Uncertainties due to conflicting information about price, quantity or availability of products are thus a thing of the past, strengthening trust in the brand and customer loyalty.