5 tips to boost your conversion rate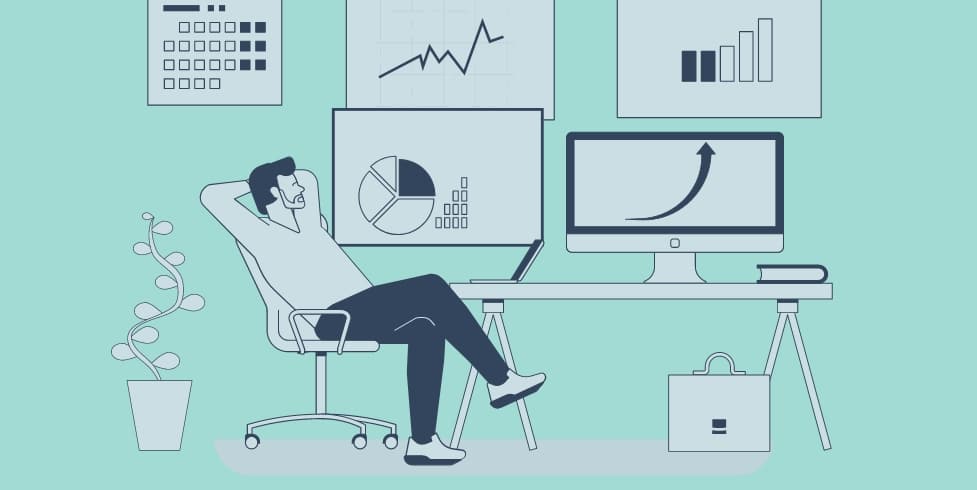 To be successful in digital commerce, companies must be able to convert potential customers into loyal customers. The customer experience plays a key role in this process. In this blog article, you'll learn how to create memorable brand impressions and smooth shopping experiences with the right product content, which will help you boost your conversion rate.
1. The quality of product information is crucial
Product information is at the heart of every communication process – and is crucial to its impact and success. Modern consumers conduct extensive product research online and are able to directly compare product presentations and offers before making a purchase decision. Incomplete, inadequate or even contradictory information at the various touchpoints quickly makes your company appear unprofessional and often leads visitors of your product detail pages to turn to the competition. By providing high-quality – i.e. complete, up-to-date and consistent – product information as well as vivid product descriptions, you can contribute to a smooth brand and shopping experience and positively influence your conversion rate.
2. No experience without media content
A product presentation always needs both: product information and media content. One of the reasons is that consumers are literally overwhelmed with information these days. Whether it's a targeted product search on Google or scrolling through social media channels – retailers and brands are trying to draw attention to their products and offers everywhere. Therefore, especially on highly frequented online platforms, it is crucial to send product and brand messages that can be perceived within a few moments. An intelligent combination of text and images can ensure that users pause for a moment while scrolling and engage with the message. But there is another reason why media content plays a significant role in product marketing and ultimately in increasing your conversion rate. Image galleries, 3D visualizations, and demonstration videos are what make products come alive in the digital space, where they can't be physically touched or tried out. A comprehensive visual presentation of products also creates trust in the respective offer – and at the same time reduces the risk that your customers get the wrong idea about an item and regret their decision for your brand after the purchase.
3. Stand out from your competitors with rich product content
If you want to win the loyalty and trust of consumers, you have to make a good case in light of the vast and global competition. The key is to stand out from competitors not just through attractive product presentations and smooth shopping experiences, but also by creating a unique brand image. By using rich product content, which goes beyond mere product presentation, you can encourage both prospective and existing customers to spend more time on your website or product detail pages in online marketplaces and familiarize themselves with your brand. Use emotional or humorous content and share customer reviews and testimonials to reinforce your brand's image as a trusted provider. In addition, refer to accessories and spare parts on your product detail pages and link to similar offers and products to drive up- and cross-selling in a targeted manner.
4. Activate your customers with personal messages
Whatever content you present as part of your product marketing: in order to set positive impulses that mark the beginning of a renewed buyer journey, you have to approach your customers and specifically adapt your advertising content and product presentations to their wishes and needs. The rule is: the more personal the customer approach, the better. If you market your products in other countries and cultures, you can't avoid localizing the content. This is not just about aspects such as language, currency and units of measurement. The goal must be to offer each customer a shopping experience with text and images that is no different from their home experience. In addition, you should use CTAs as a communication tool for yourself to pick up your clientele at different touchpoints and lead the personalities behind them along their individual customer journey purposefully to a purchase decision.
In view of the increasing number of communication channels and target groups, and the growing pressure to bring products to market faster and faster, the question for many companies is how the end-to-end delivery of high-quality and personalized product messages is possible at all – especially when it comes to the ultimate discipline of omnichannel publishing, in which the customer is specifically addressed via several touchpoints at the same time. Each channel has different requirements, which means that many different product content variants are needed for such marketing campaigns. Consequently, efforts to increase the conversion rate can quickly turn into a mammoth task that cannot be mastered, if there is a lack of system support and many process stages have to be handled manually. With this in mind, we come to our final recommendation.
5. Create a solid technological foundation for product communication
Targeted product communication designed to boost conversion rates requires a system landscape that effectively supports product content management, i.e., the creation, management, maintenance, and distribution of product content. However, when equipping your system landscape with product and communication-relevant software solutions such as PIM, DAM and CM systems, you should always make sure that these have an open architecture and can be connected to other systems and tools without great effort and, above all, seamlessly. After all, this is the only way to efficiently create product content and contextualize and deliver in real time. Software manufacturers have also recognized this necessity in recent years and have consequently developed systemic overall solutions for product content management.
Bertsch Innovation has also designed a one-stop solution for product content management with mediacockpit. The platform is characterized by a special system architecture that combines the disciplines PIM, DAM and CM under one user interface and enables the delivery of digital content in real time with an integrated syndication function. This allows you to simultaneously deliver product and brand messages to multiple channels and touchpoints with minimal resources, targeting your customers and increasing your conversion rate.
We believe in the value of collaboration and exchange. This applies both to our customer projects, from which we generate many valuable insights for our product development, and to our growing partner network, with an extensive range of which we support our customers in their digitization.