mediacockpit 9
modernize, simplify, improve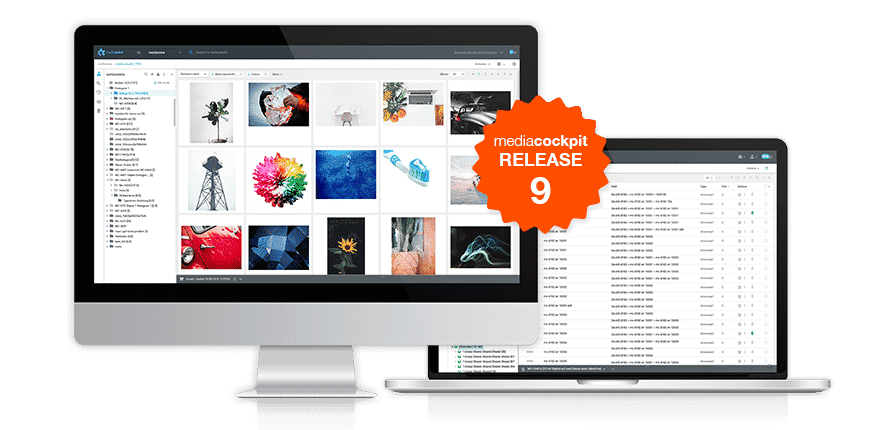 mediacockpit 9 defines new standards for your product information management (PIM) and media asset management (MAM). Discover a completely new user interface, innovative cloud integration, useful plug-ins and much more. Explore our user interface and useful features in the gallery overview. You will find all information about our software release and all new features and functions here.
Are you already a mediacockpit user and would like to learn more? Arrange an upgrade analysis to prepare your update to mediacockpit 9. Our experts will be happy to help you.
More intuitive, faster and easier to use than ever before.

With a complete redesign of our GUI, we have given the user interface a new look & feel. This includes better utilization of screen sizes (responsive), a simplified customizing for your individual design, as well as new dashboards and widgets for your data quality management and reporting. The navigation has been reorganized and brought into a more intuitive structure.
Additional implementations, such as cloud integration, offer you innovative features through image and facial recognition. New plug-ins for using Adobe InDesign, Adobe Photoshop and Microsoft Office solutions enable you to edit your media in Microsoft PowerPoint or Word via a single user interface and save you time-consuming switches between multiple systems. Our mediaspreadsheet allows you to maintain product data in mass editing and make changes directly in mediapim.
How you benefit from mediacockpit 9
From marketing, sales, the graphics department, to product or project managers – everyone benefits from mediacockpit 9. Whether simple data sheet generation for product comparison, generating documents and presentations, as well as price lists, or inserting elements from mediasuite directly into the InDesign document, mediacockpit 9 has been further developed to meet all your requirements and wishes.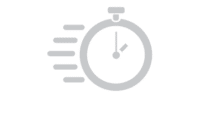 Faster: Mass data processing and multiple keyword tags, mediaspreadsheet Excel processing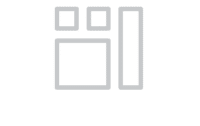 Clearer: compressed data view, print preview directly in the system, reporting and summary of the most important key indicators for objects and assets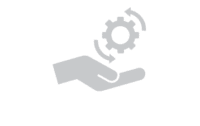 More efficient: selective viewing, improved search capabilities, inheritance of classifications, exclusion of unused tabs
Greater comfort: Excel or PDF export, distribute information on the pinboard, download categories, search & replace

Smarter: Innovative Cloud Services & Machine Learning integration, Image License Management through smint.io integration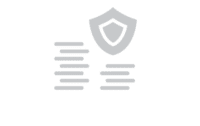 More secure: mediacockpit 9 was tested for vulnerabilities by a certified security company. The existing gaps were closed. This way mediacockpit meets all current security requirements.
The most important new features at a glance
mediacockpit 9 does not only bring visual updates, our range of functions and features has also expanded. The most important enhancements are listed below.
Do you wish an individual demonstration, or would you like to evaluate mediacockpit 9 yourself? Let us know how we can help you.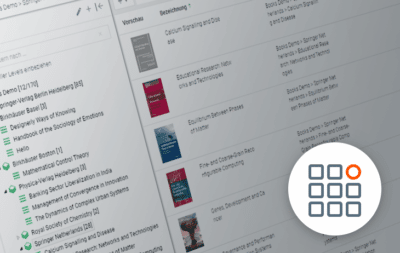 Front End & Design
Making it simple.
The user interface of the mediacockpit has been given a modern, light surface, reduced colouring and targeted accentuation. With a predominantly neutral look, the interface does not compete with your brand, but rather blends in harmoniously. Design your own individual surface.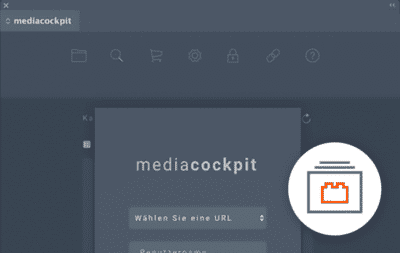 Adobe Plugins
Work in only one system.
Use the Adobe Indesign plugin for direct access to mediasuite content to edit and upload it back to mediasuite as a new version. With the extension, media processes can be controlled centrally – an ideal complement to working with Adobe® products.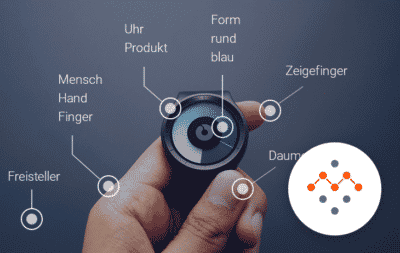 Cloud Integration & Web Services
DAM Machine Learning
Integrated image and facial recognition for your media database. Automatically recognize and capture colors, text, objects and people from all your graphics and images.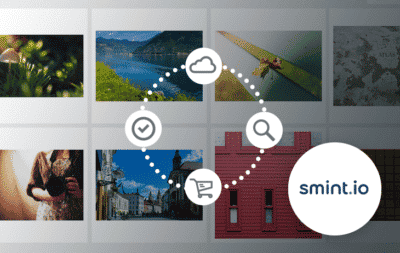 Image license management
smint.io Integration
Image license management with smint.io integration. Find licensed images right away and avoid multiple purchases across your team and organization. Login to your smint.io account with a single sign on directly in mediacockpit.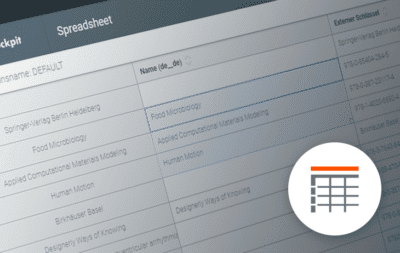 mediaspreadsheet
Flexible editing of your product data
Edit your product data as you would in Excel. Benefit from a simplified mass data processing and avoid exports and imports, as well as time-consuming switches between your systems. mediaspreadsheet has also been adapted to the new layout.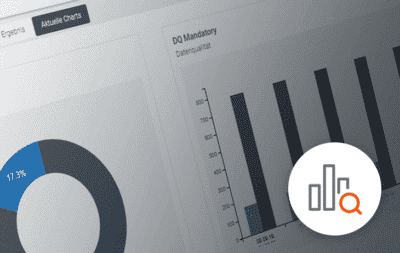 Reporting
Comprehensive overview
In addition to the redesign of the previous reporting with information presented in lists and charts, we added our own reporting dashboard, which can be configured individually, ensuring an overview of the most important key figures at all times.
mediacockpit 9 preview
Discover mediacockpit 9. Demonstrated in the screenshots below, you will find the user interface to mediapim and mediasuite, our new and responsive dashboard as well as the administration of your required widgets. Discover new search functions, customizing options and the improved asset- and dataview. Our module mediaspreadsheet provides simple mass data processing directly in mediacockpit. Some first impressions of our best mediacockpit yet.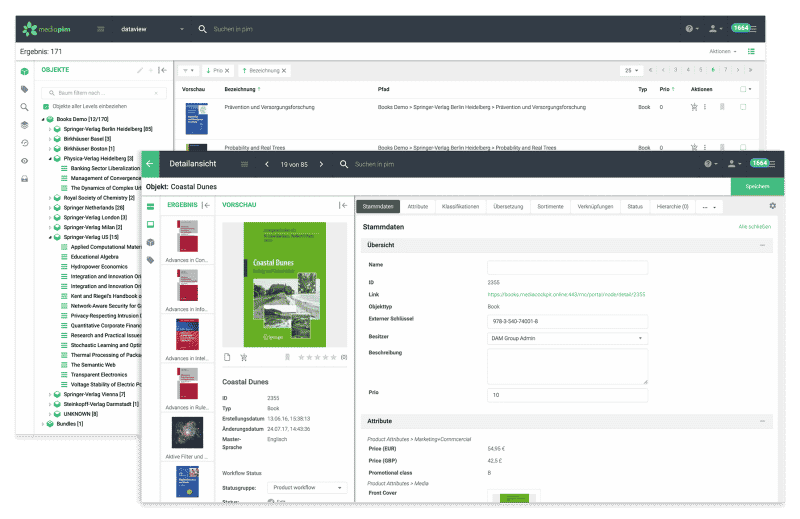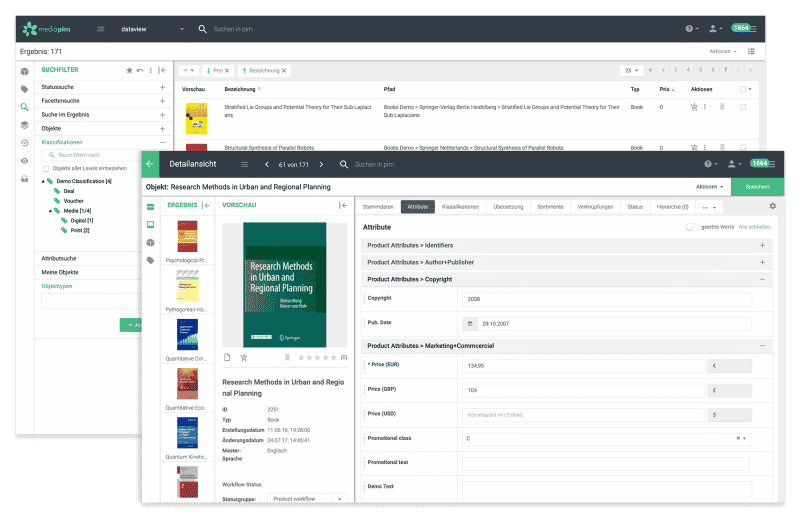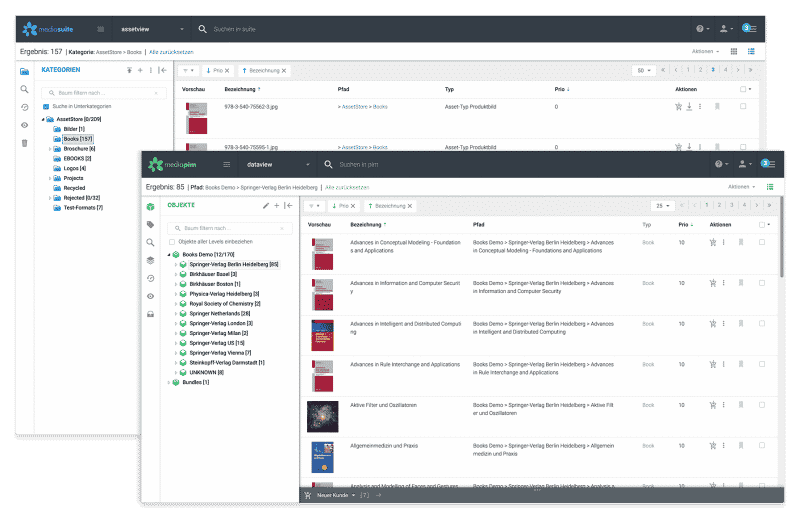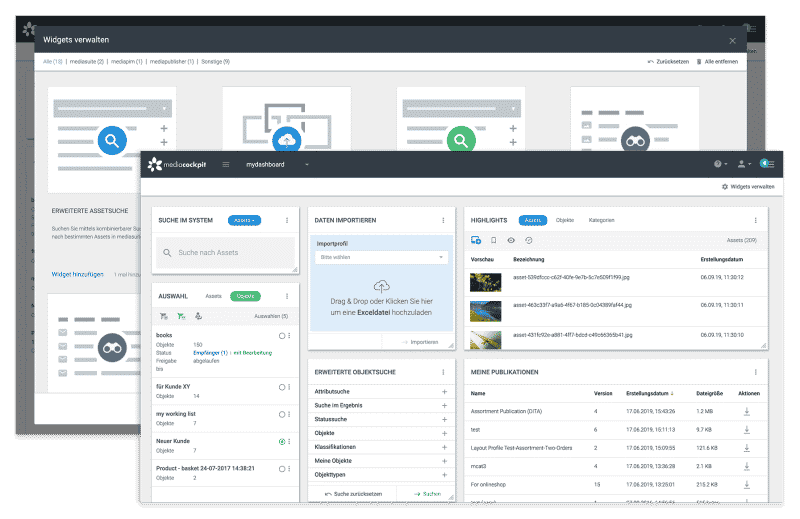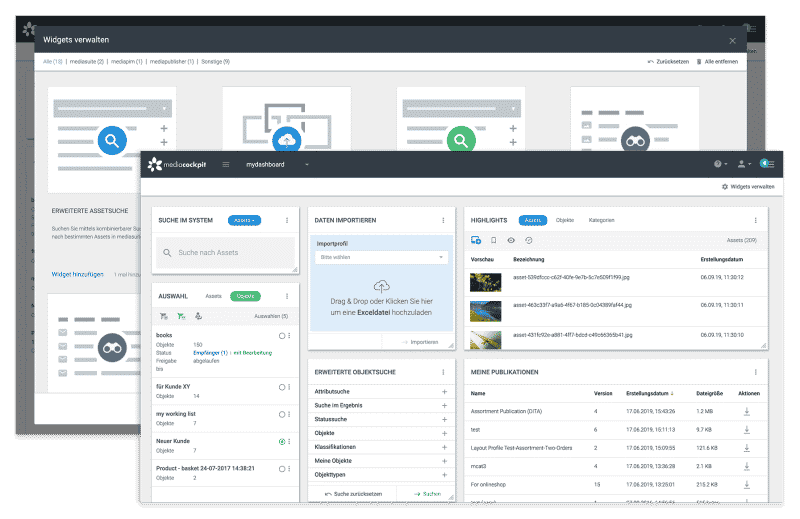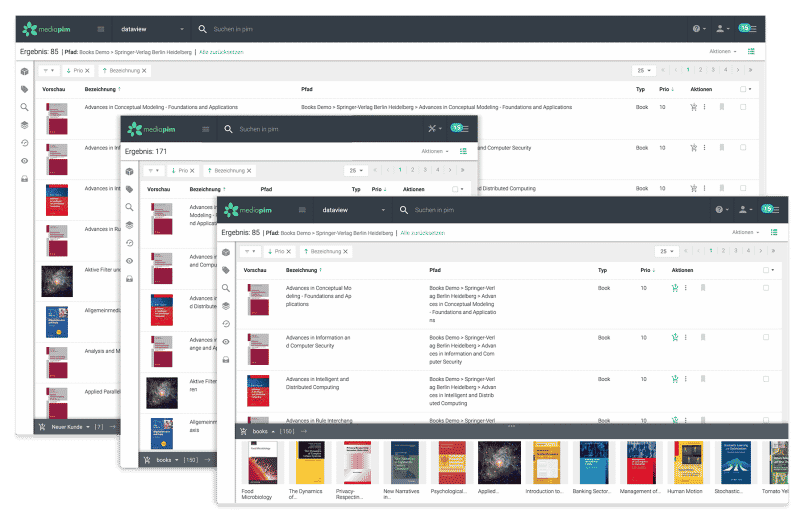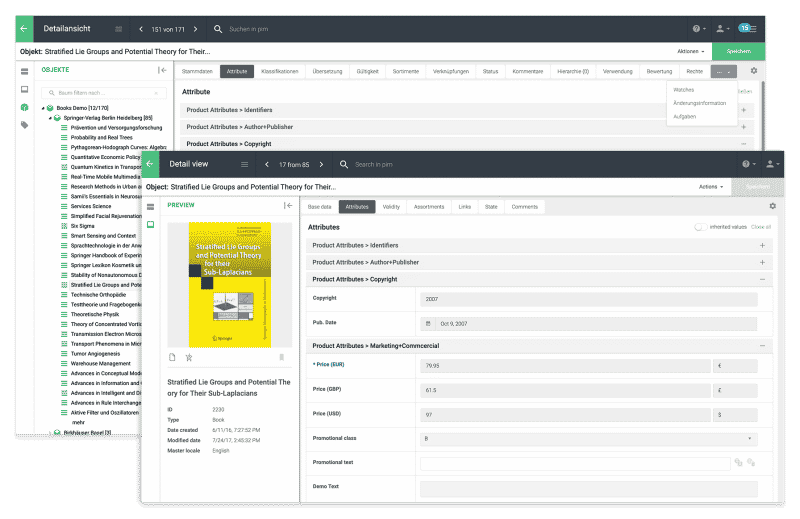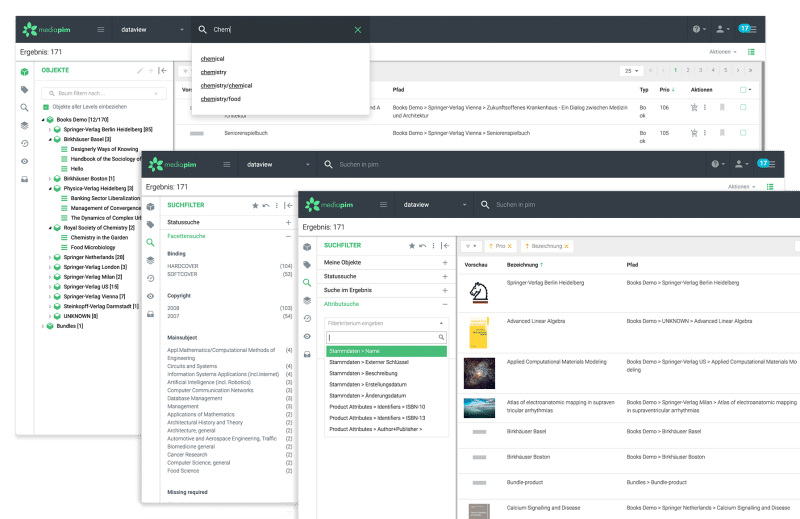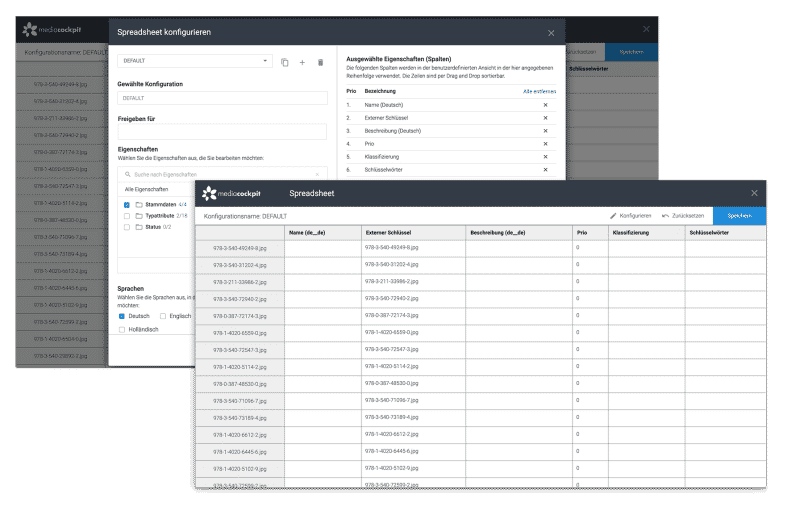 Manifest: One-Stop Product Content Experience
With One-stop Product Content Experience we help our customers shape their individual future in the market in a sustainable and secure way.
We believe in the value of collaboration and exchange. This applies both to our customer projects, from which we generate many valuable insights for our product development, and to our growing partner network, with an extensive range of which we support our customers in their digitization.